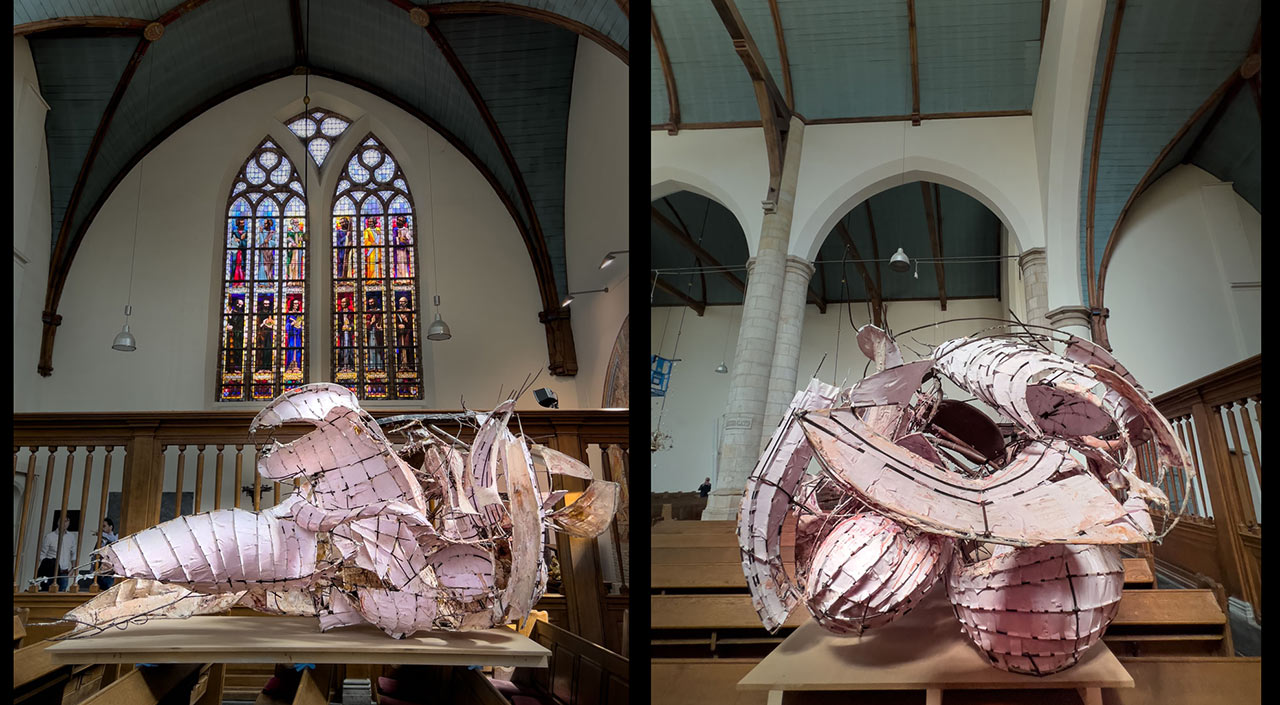 Zoo ik iets ben… @voorhoutmonumentaal
3.6.2023-20.8.2023
opening 3.6.2023 16 hr
opening by Her Royal Highness Princess Beatrix of the Netherlands, 3.6.2023 16 hr
Locations in The Hague; Lange Voorhout, the Kloosterkerk and Pulchri Studio
Zoo ik iets ben…  @voorhoutmonumentaal
A sculpture exhibition on the Lange Voorhout in The Hague this summer. From the 3rd of June to the 20th of August, there will be more than twenty monumental sculptures and installations in the middle of the bustling @museumkwartier_denhaag.
participating artists, location Kloosterkerk:
Hans van Bentem, Bob Bonies, Cor van Dijk, Guido Geelen, Heringa/Van Kalsbeek, Theo Jansen, Hieke Luik, Narges Mohammadi, Jan van Munster, Sarah Reinbold, Maria Roosen, Joost van den Toorn, Auke de Vries, Jan de Weerd.
participating artists, location Lange Voorhout:
Armando, David Bade, Marieke Bolhuis, Sjoerd Buisman, Harmke Datema Chang, Michael Jacklin, Theo Jansen, André Kruysen, Joep van Lieshout, Lon Pennock, Zeger Reyers, Marisja Smit & Thijs Trompert (ATM Atmosfeer), Brigitte Spiegeler, Elisabet Stienstra, Joost van den Toorn, Carel Visser, Andre Volten, Dré Wapenaar, Ronald A. Westerhuis. 
participating artists, location courtyard Pulchri Studio:
Coby Brinkers, Lon Buttstedt, Babette Degraeve, Theo ten Have, Judith Heinsohn, Ruben Koerhuis, Marina van der Kooi, Kim Kroes, Frans de Leef, Louis Niënhuis, Guido Sprenkels, Albert in 't Veld, Aat Verhoog, Vera Whistler.
Date

29 May 2023

Tags

Exhibitions - Current