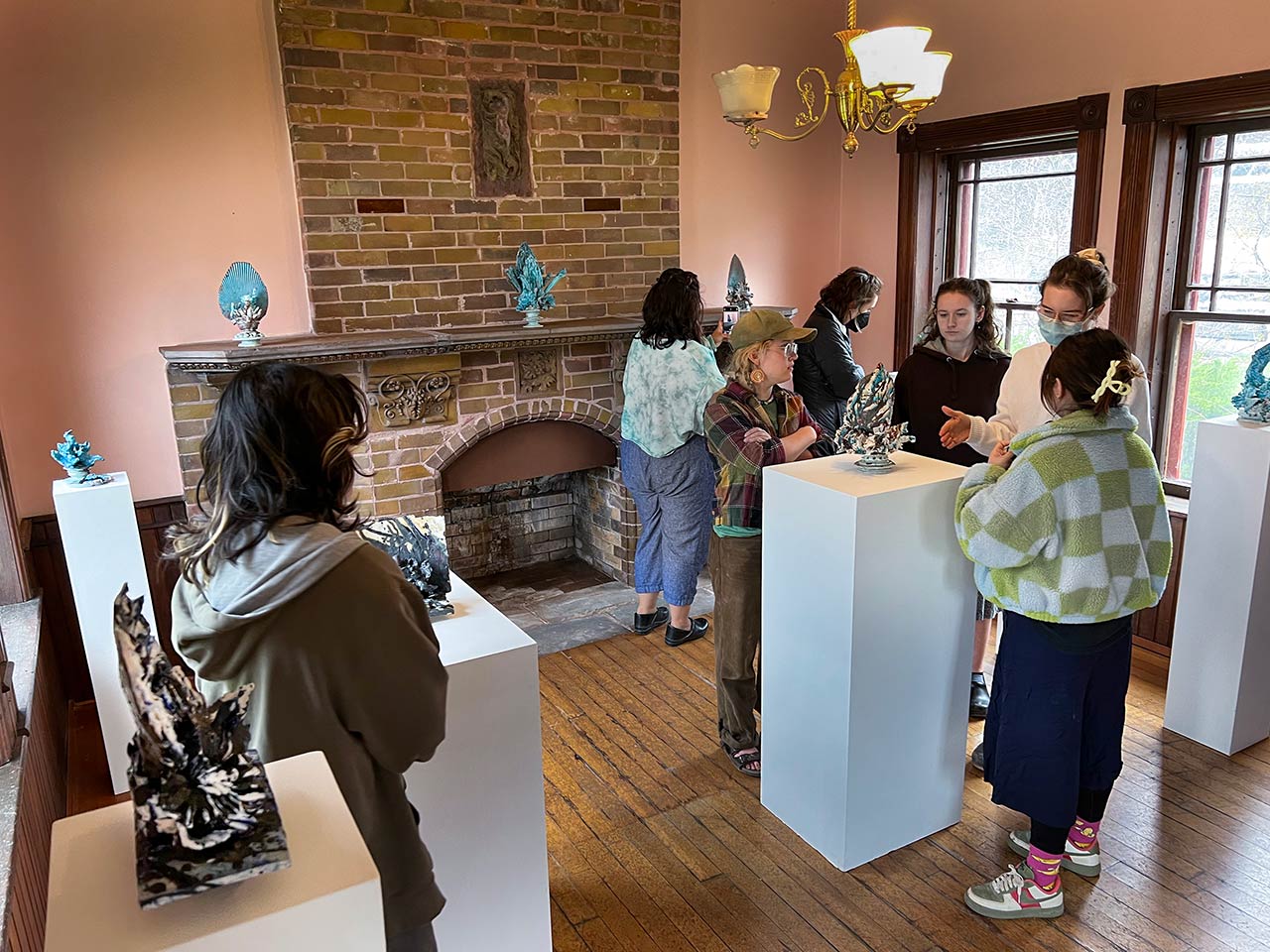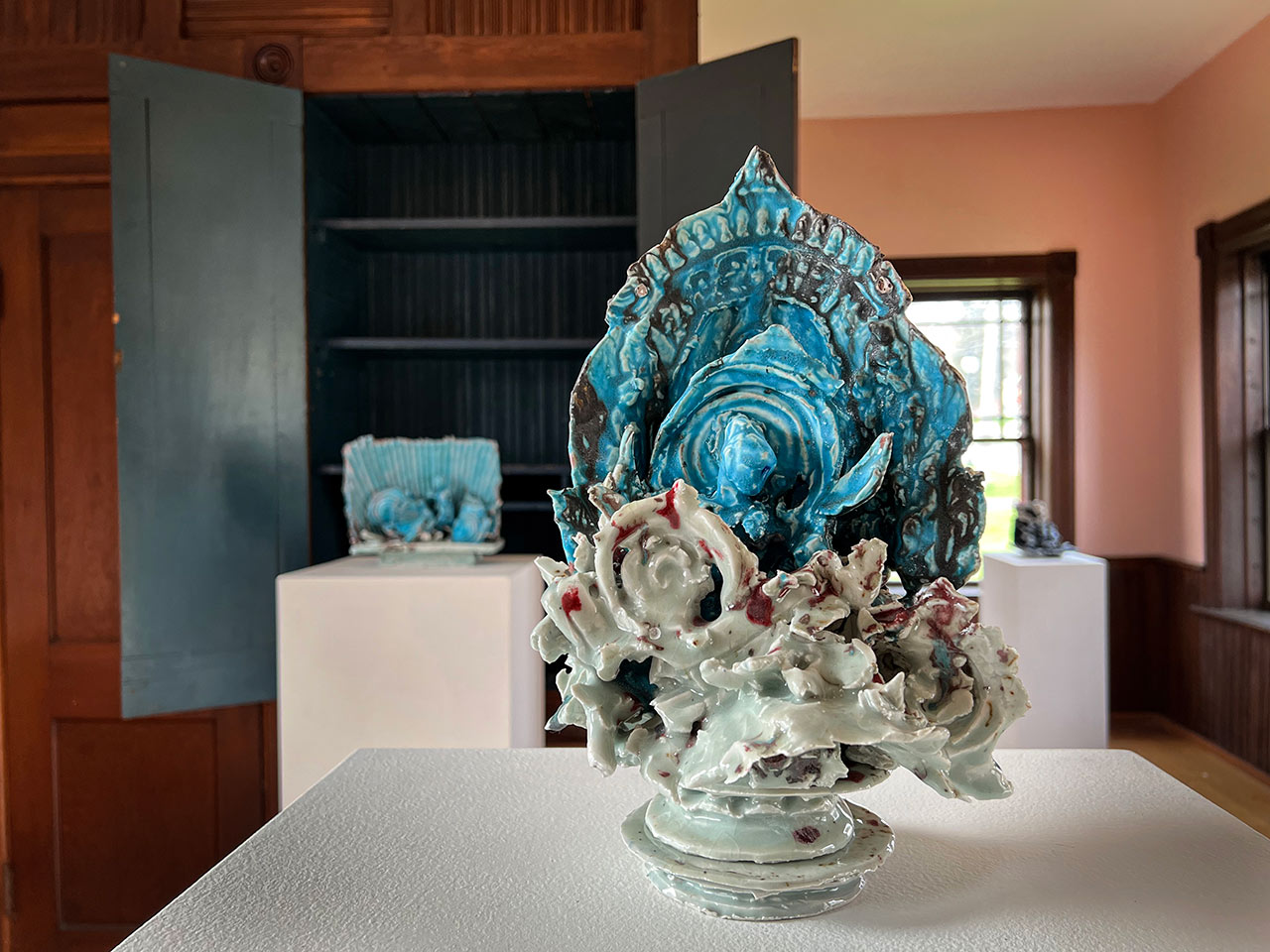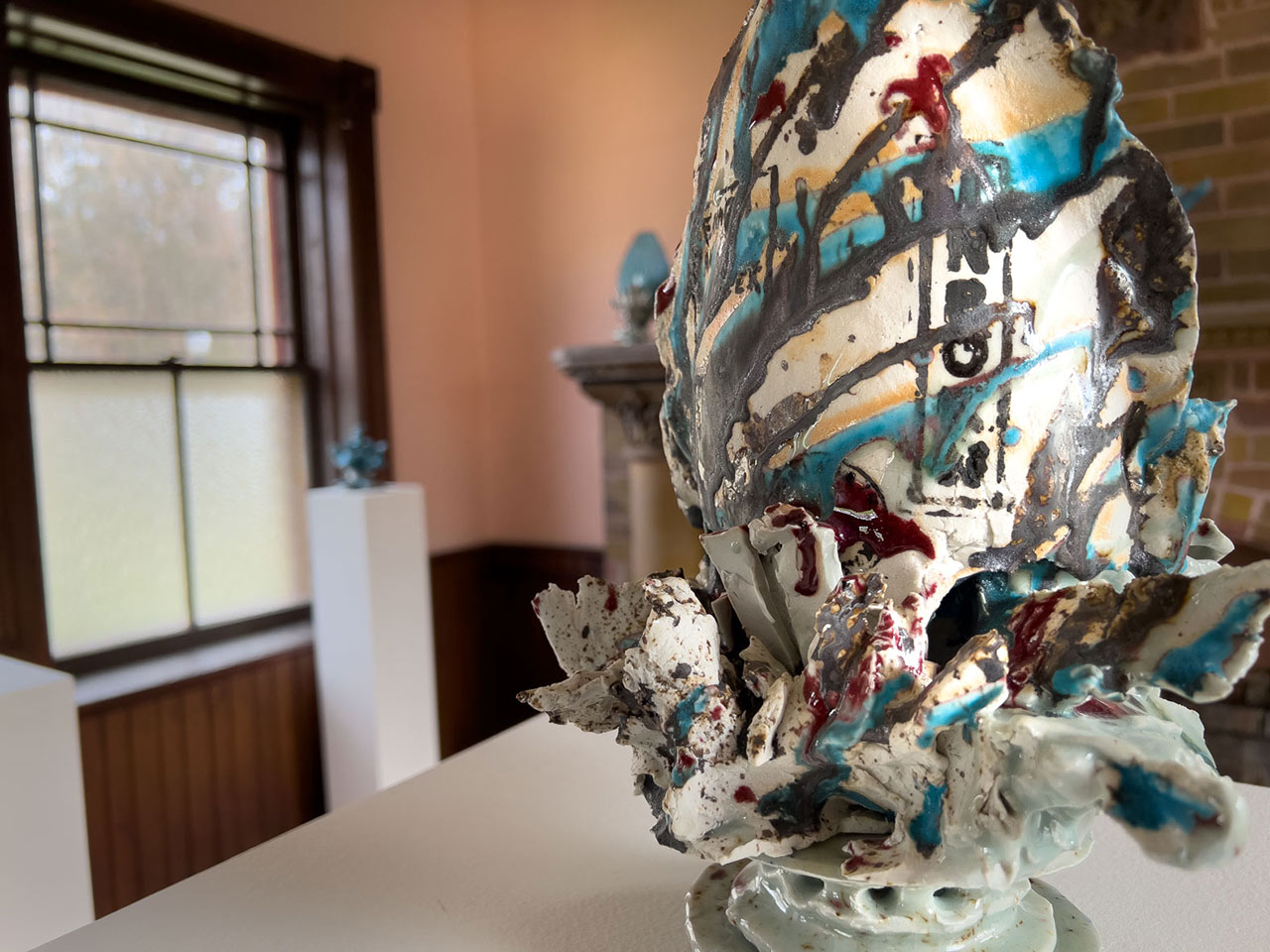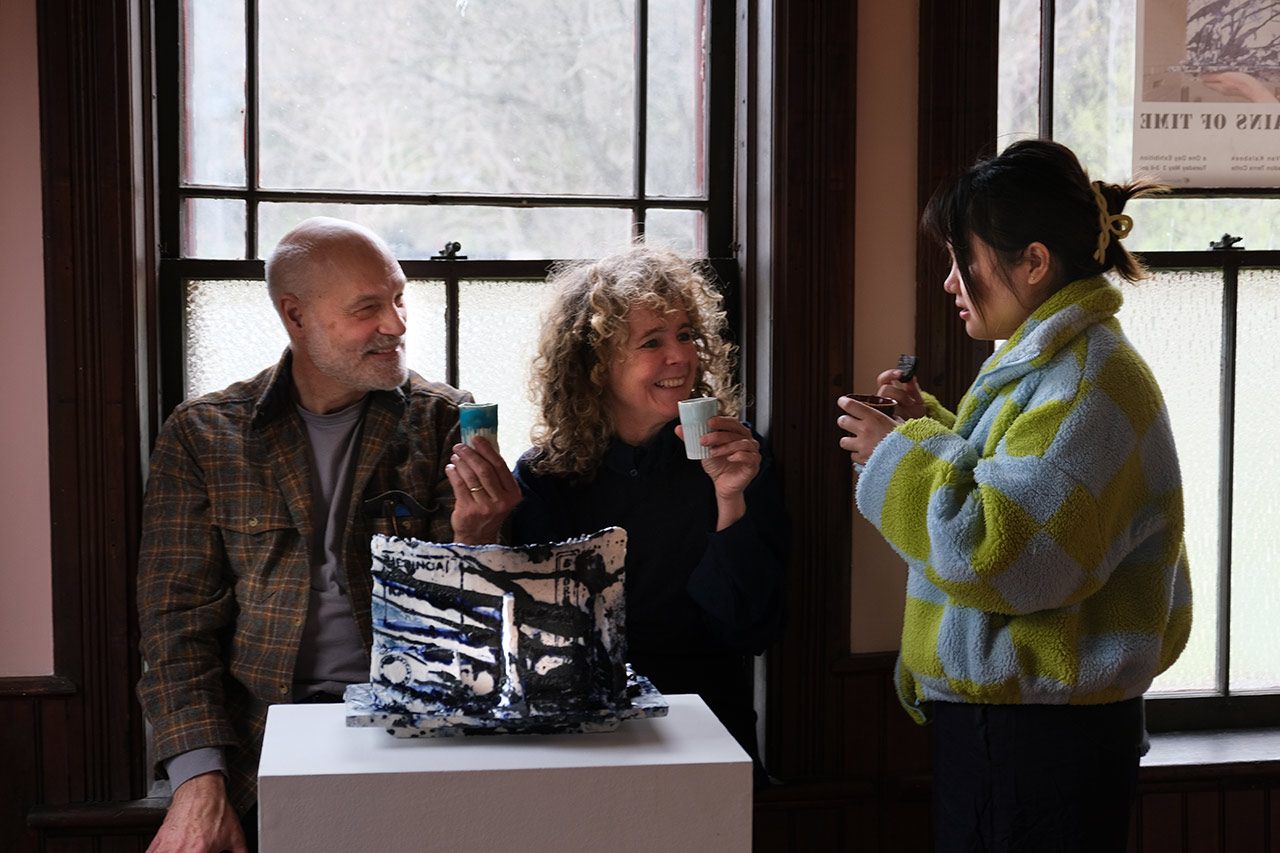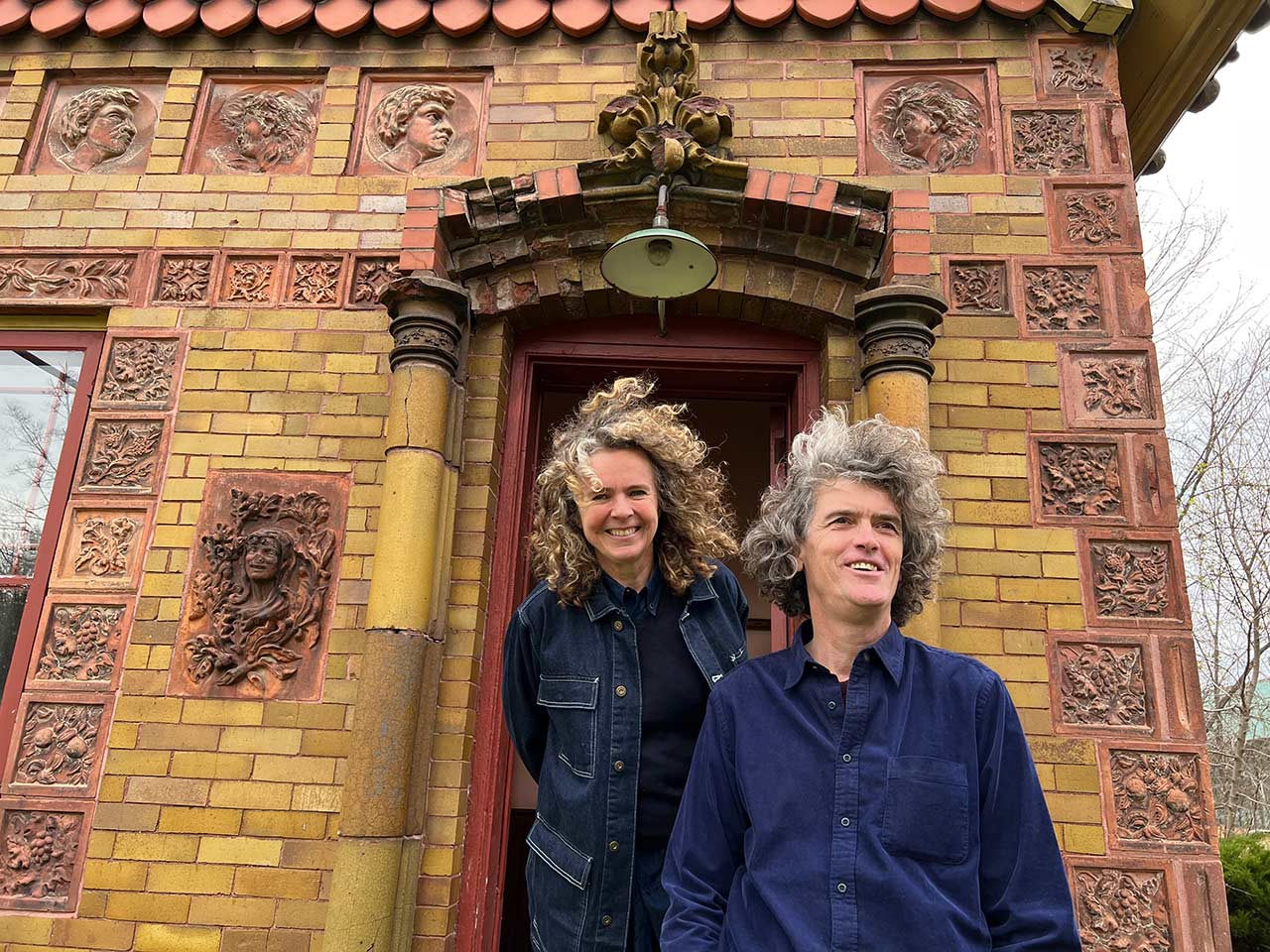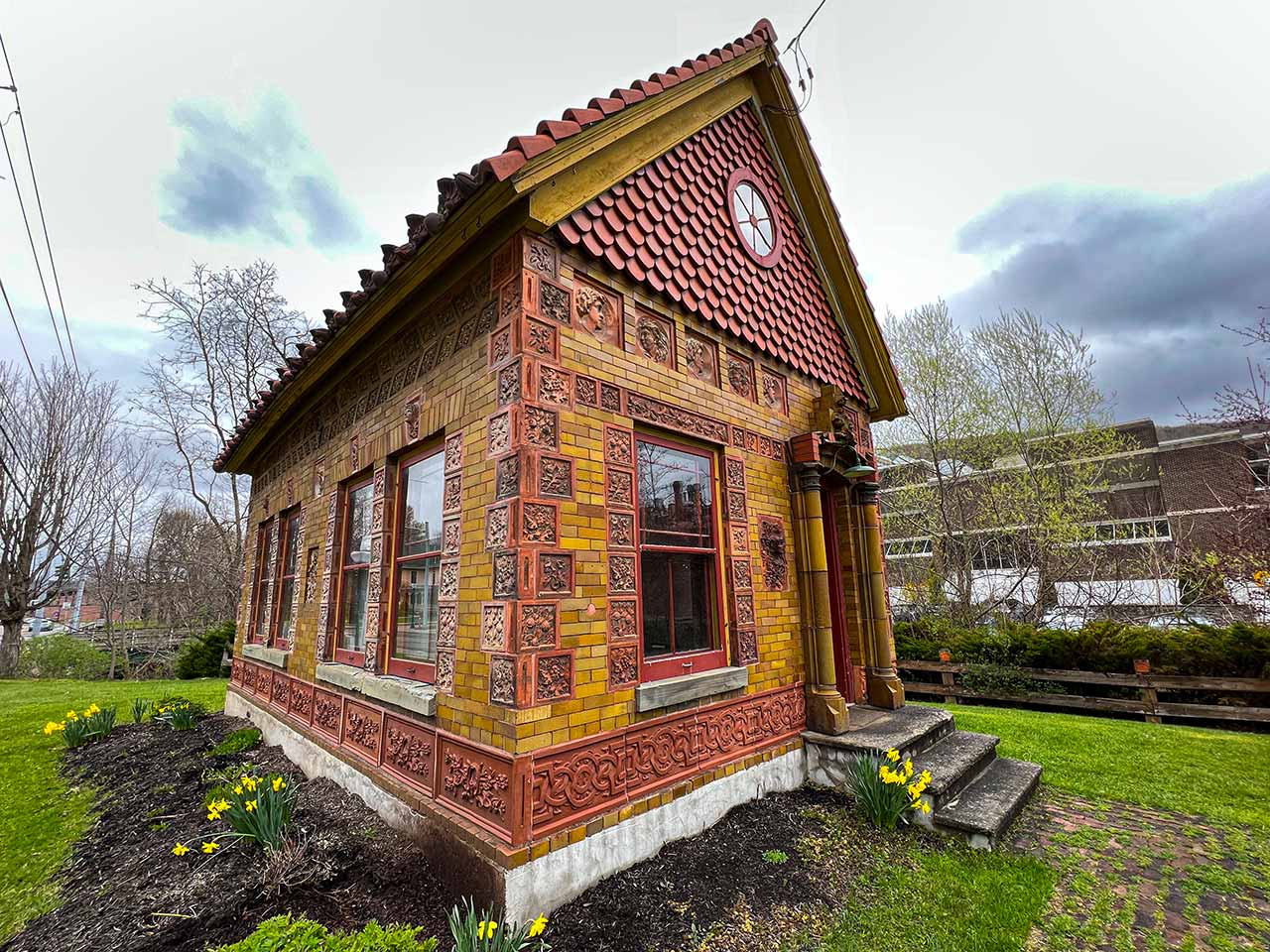 Stains of Time
Heringa/Van Kalsbeek at the Celadon Terra Cotta
New York State College of Ceramics at Alfred University
This spring, in the role of International Randall Chairs of Ceramic Art at the New York State College of Ceramics at Alfred University we researched Frontstage and Backstage – in sculptures and in theatrical settings.
With our students, and in our own work we focused on Alfred's history from 1890-1910, the rise of the Celadon Terra Cotta Company, and the origin of ceramics at Alfred University.
The culture of Alfred, and the New York State College of Ceramics has provided us with great opportunities to experiment with new materials and firing process. This is a continuation of research started in Arita, the home of porcelain in Japan.
The collaboration with our colleagues, technical experts and students has been very special and fruitful for our practice. We have created a new body of work which could only emerge here in Alfred.
There is no better place than the Celadon Terra Cotta Co. Building, to show our work.
We would like to invite your to our special One Day Exhibition Stains of Time, May 3, 3-6 pm
Heringa/Van Kalsbeek
Liet Heringa and Maarten Van Kalsbeek
Date

24 May 2022

Tags

2021 - 2013, Exhibitions - Current, Exhibitions - Past