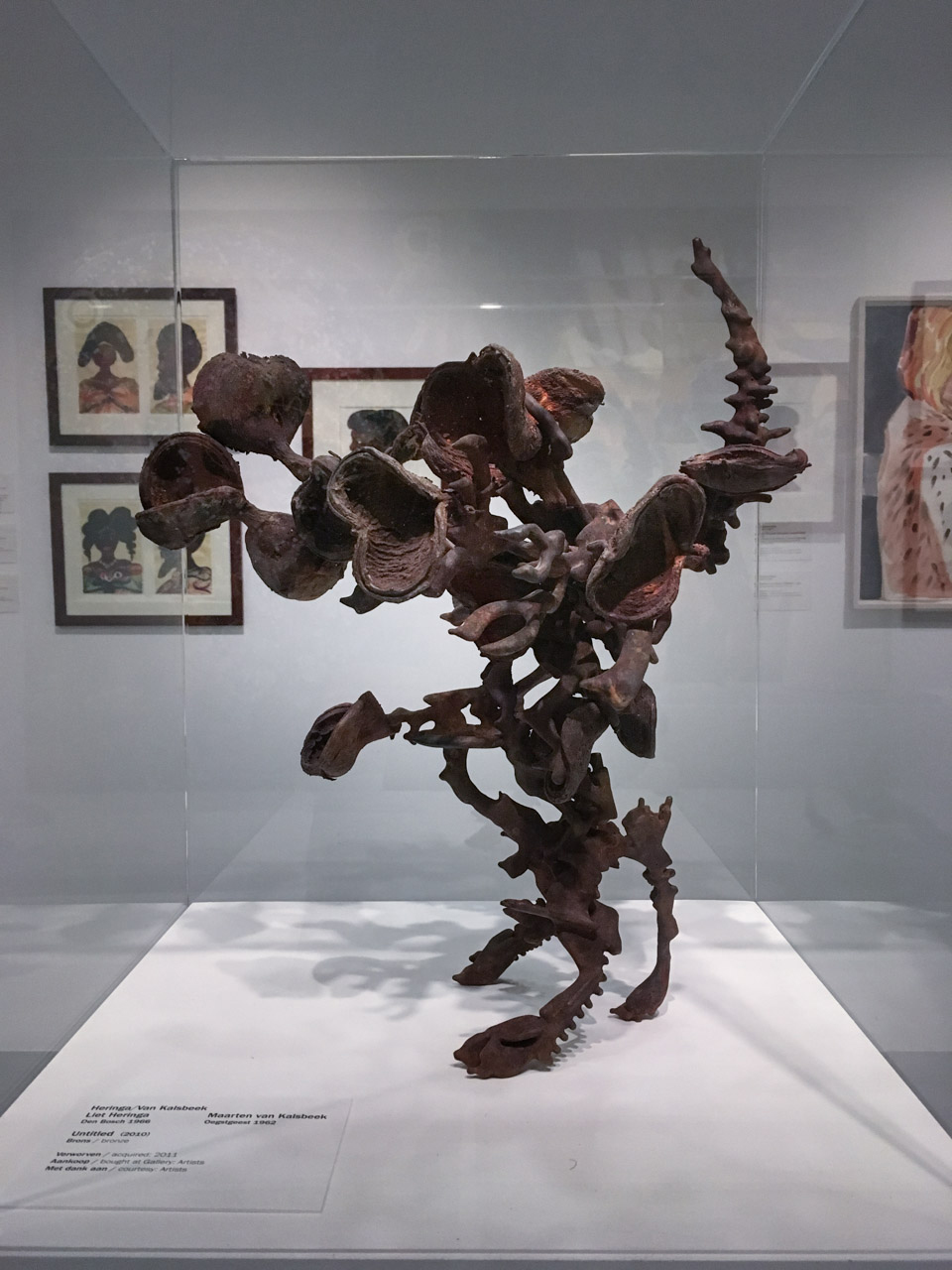 So It Grows! An Intimate Eye
A selection of works by internationally renowned artists, collected by Henri Swagemakers, is on display in Expo 7. Swagemakers started collecting art at a young age, and the exhibition portrays the development of his collection as an adventure. Collecting art is all about assessment, taking risks, about curiosity and fascination, and about choosing the right moment.
Art collector Henri Swagemakers studied law in Utrecht, and it was during his stay in the Dom city that he developed a passion for art. Swagemakers personally refers to an art emotion that was to determine the course of his life. While still in his early twenties, his interest in art was sparked by the topographical maps he purchased, by visiting art galleries in Utrecht, and by meeting artists such as his step-grandfather Isidoor van Mens (1890-1985), graphic designer and painter. It not only fuelled his enthusiasm for the city of Utrecht, but also his love of visual art from all corners of the globe and 'made now', as he put it. It was with the same eagerness that Swagemakers began to collect contemporary visual art from across the world.
Swagemakers hopes that the selection on display here will inspire young students in Utrecht to also start exploring art as a source of joy, rather than seeing it as a fringe activity that only serves to entertain. Experiencing art can contribute significantly to a fulfilling student life, and a fulfilling student life can elevate one's love for the city to a love of life itself.
The exhibition is accompanied by a publication covering the selection and explaining the background to the exhibition.
Heringa/Van Kalsbeek, 2010
bronze
49 x 36 x 41 cm
collection Swagemakers
Date

19 April 2017

Tags

Exhibitions - Past