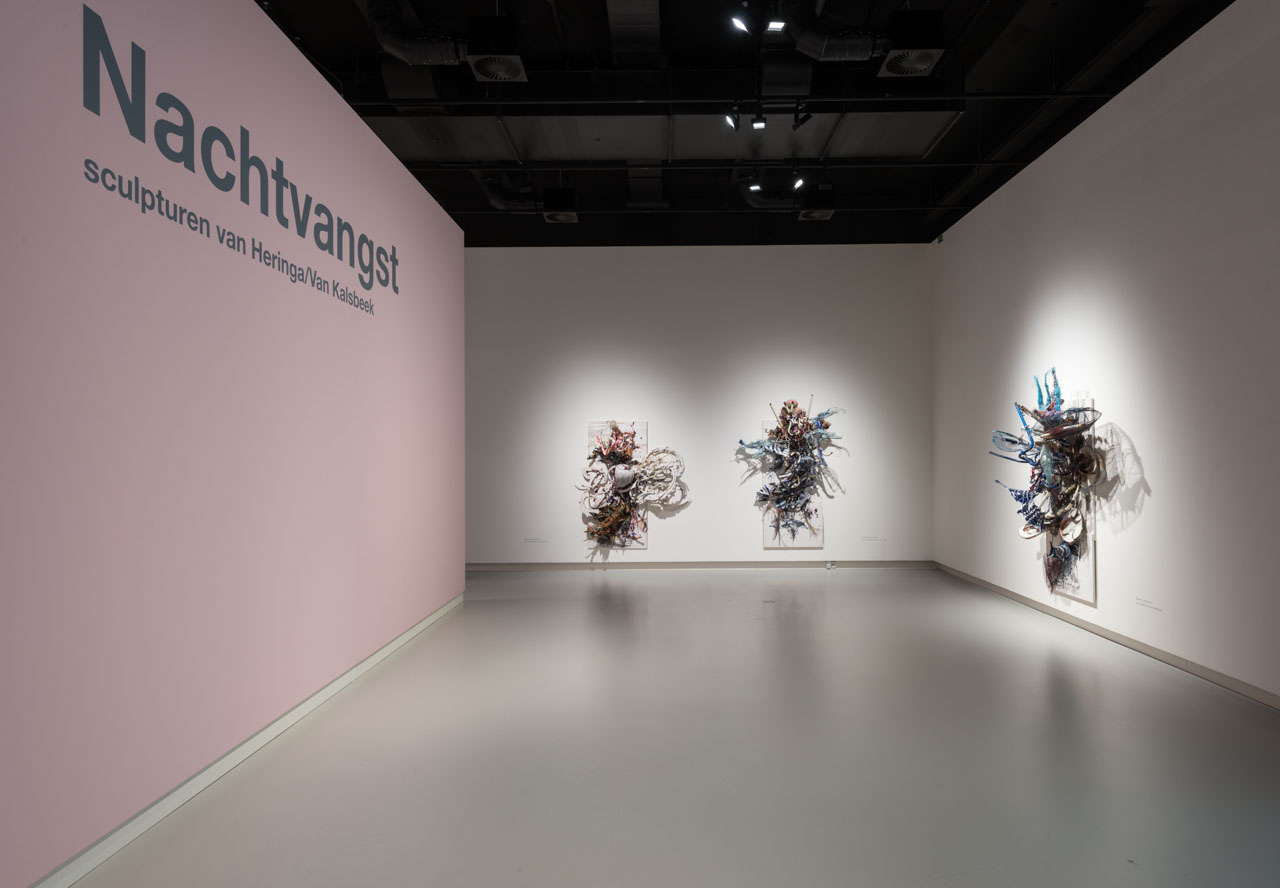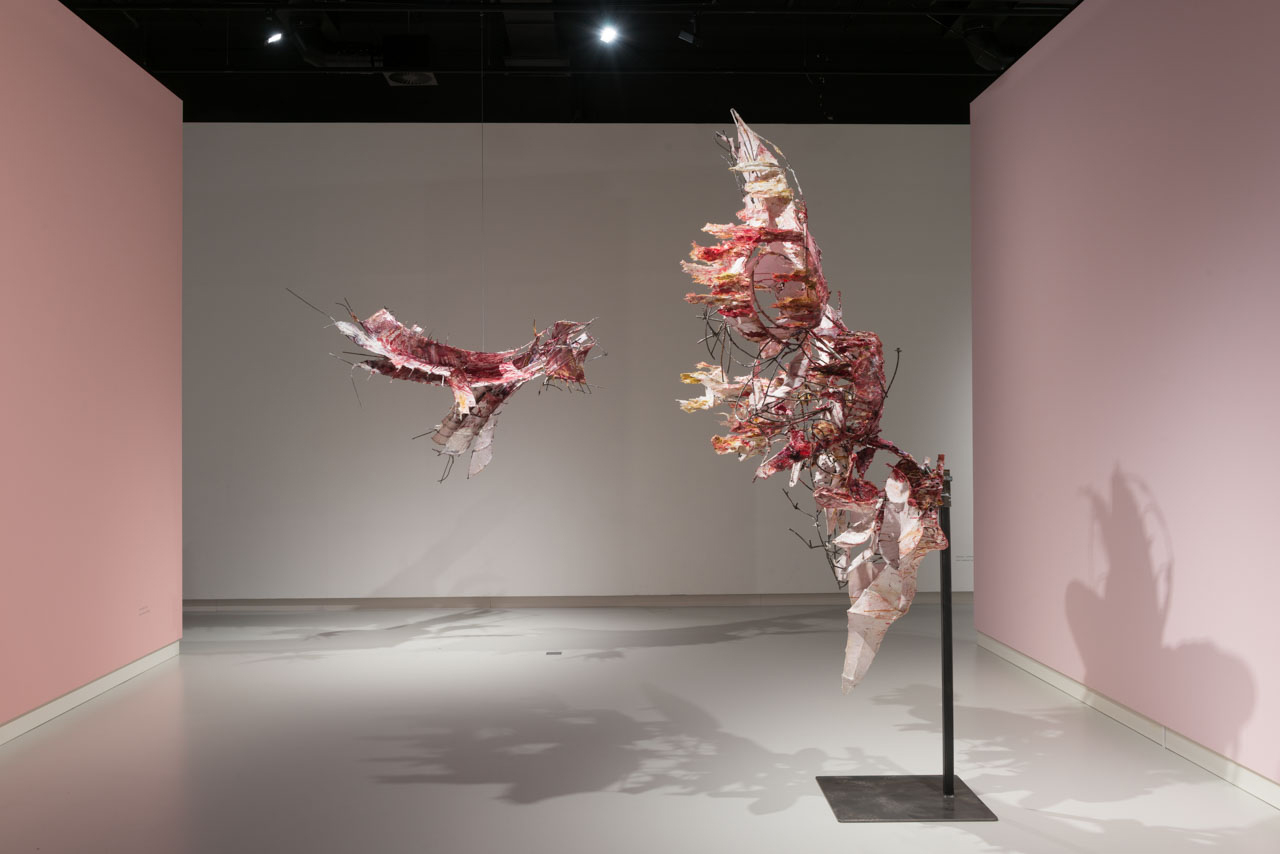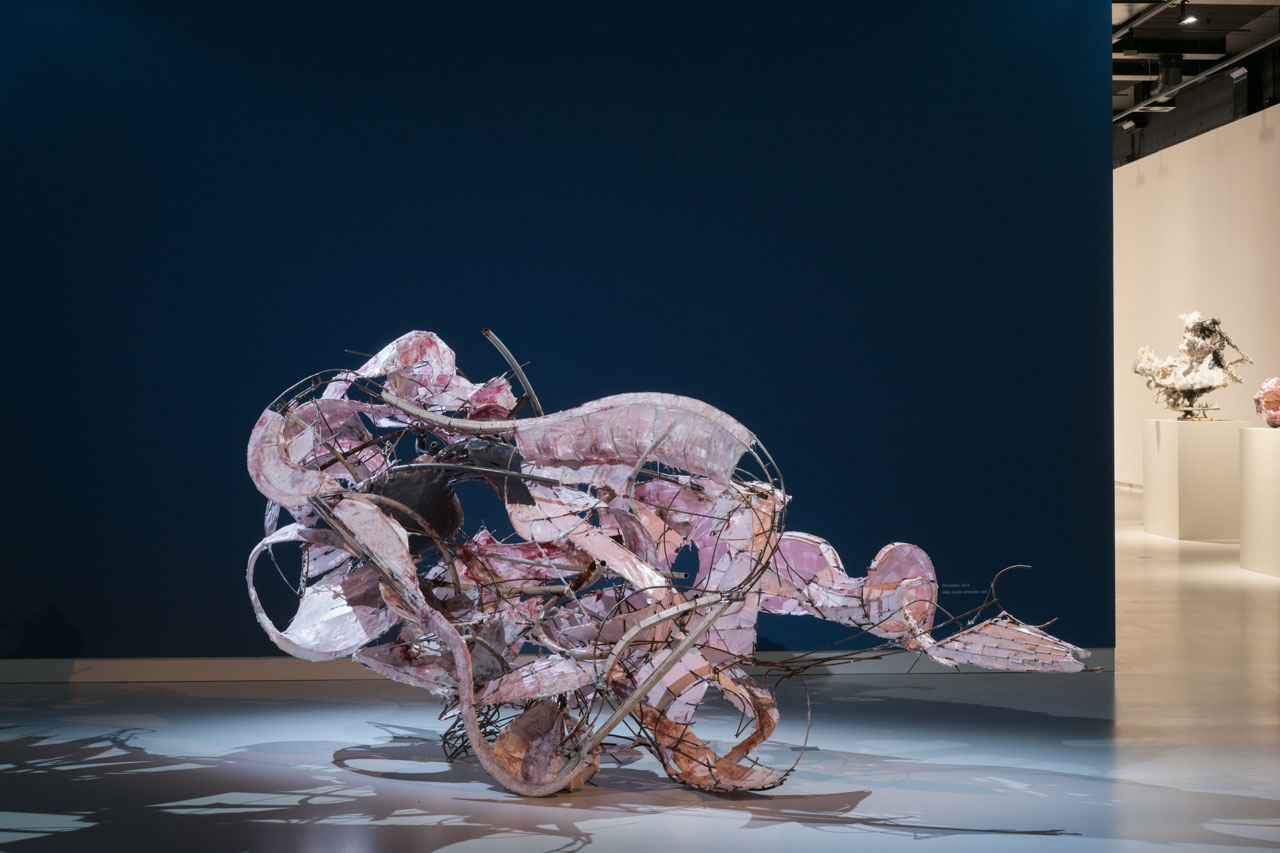 Night Catch – Stedelijk Museum 's-Hertogenbosch
Sculptures by Heringa/Van Kalsbeek
Stedelijk Museum 's-Hertogenbosch
13-09-2014 – 11-01-2015
www.sm-s.nl
The way Heringa/Van Kalsbeek work has been given a new impulse by the creative cross-fertilisation in Zundert. The large format, dynamism and expressive nature of the sculptures is overwhelming. The monumental Zundert sculptures form the core of the exhibition Night Catch, which occupies the entire first floor of the Stedelijk Museum 's-Hertogenbosch.
Besides these sculptures that arose out of the cooperation with the float builders, other recent and older work of Heringa/Van Kalsbeek is also on display. For instance, the relatively unknown ceramic works that they have been creating since the late 1990s are presented in a 'Chinese room'. Three Sculpture Videos will première during Night Catch.
Finally, the cooperation between Heringa/Van Kalsbeek and the Zundert flower parade has also met with a spectacular follow-up this year in the project Cadavre Exquis (the title Excellent Corpse is a reference to the Surrealist technique of creating art without knowing beforehand what the outcome will be). For the exhibition Night Catch a float from this year's flower parade will be transformed on a courtyard next to the museum by float builders and artists into an enormous outdoor sculpture – the ultimate 'corpse'.
The artists Liet Heringa ('s-Hertogenbosch, 1966) and Maarten van Kalsbeek (Oegstgeest, 1962) have been working on a joint sculptural oeuvre since 1998 under the name Heringa/Van Kalsbeek.
The sculptures of Heringa/Van Kalsbeek produce a strong physical and visual impact. Ensembles of found objects, natural materials and casts are covered with solidified coloured casting resin, epoxy or glaze, resulting in whimsical abstract shapes that evoke associations with wilted flowers, body parts, coral reefs or futuristic capsules. Among the things with which the artists themselves compare their sculptures are cloud formations; they kindle the imagination of the viewer. The sculptures of Heringa/Van Kalsbeek are both seductive and disturbing in their combination of beauty and decay.
photos: Peter Cox
film: Friso Heringa
Date

1 September 2015

Tags

Exhibitions - Past